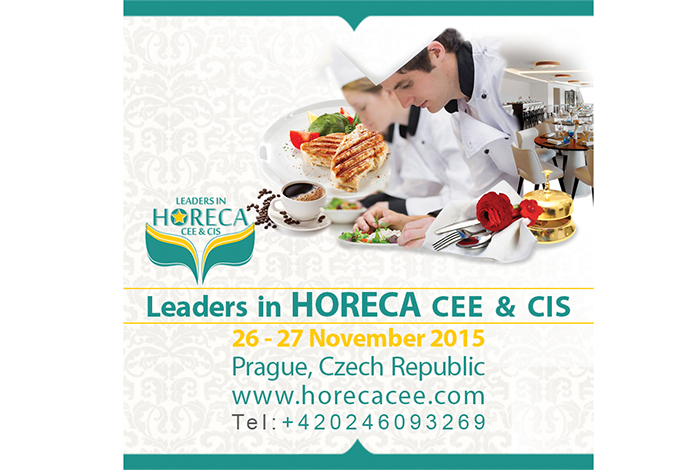 Event Vorschau: Leaders in HORECA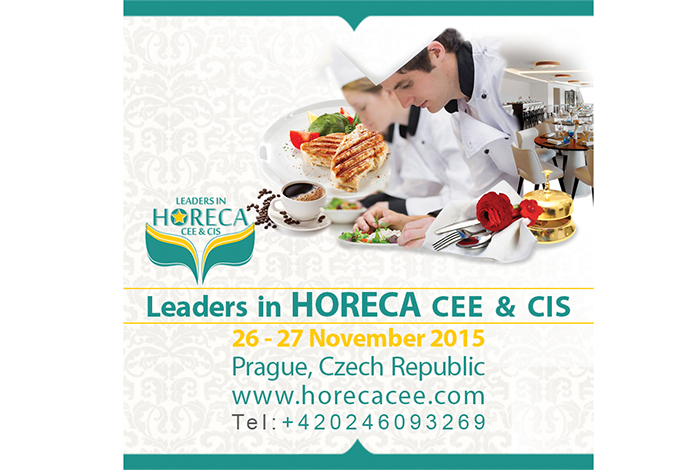 Leaders in HORECA, hosted by International Business Council which is a company dedicated to connecting businesses worldwide and inspiring tomorrow's leaders, is taking place in Prague, Czech Republic on November 26th and 27th, 2015. The international summit will host over 150 Food and Beverage Vice Presidents, top and Michelin Star Chefs, as well as owners of hotels, restaurants, bakeries and cafes from the entire Central Eastern Europe and CIS Region. With representation from over 30 countries this summit will bring together the leadership in the food and beverage, HORECA and gastronomy industry for 2 days at a five star hotel.
Leaders in HORECA is quickly becoming one of the most prestigious events in the region with endorsement from the Ministry of Regional Development, CZ, The Czech Confederation of Commerce and Tourism, the Czech Chamber of Commerce, the Balkan Alliance of Hotel Associations, The Slovak Association of Hotels and Restaurants, Chamber of Commerce of the Polish Hotel Industry and The Association of Hotels and Restaurants of Latvia. Leaders in HORECA has also partnered with the Swiss Chamber of Commerce as well as with many embassy's and media outlets world-wide.
With panelists like Vice President of Food and Beverage, Europe, Intercontinental Hotel Group, Simon Burdess, Owner and Chef of the Belcanto Restaurant in Lisbon, which has received two Michelin Stars, Jose Avilles, the Brand President of Starbucks Central Europe, Adam Mularuk from Amrest and Philip Mahoney the Vice President of Food and Beverage from Carlon Rezidor Hotel Group, Leaders in HORECA summit will provide a forum with an array of expertise and insight on regional market growth, industry trends and new concepts.
The agenda will provide an interactive environment for these industry leaders to communicate their ideas, debate current trends and provide attendees with insight on their many years of experience. With topics such as Hell's Kitchen, Promoting Eating Out Concepts in the Region, Attracting Investment in the HORECA Sector Development and Social Responsibility in Food Serving in Industry & Healthy Trends. The summit is creating a unique environment for these leaders and International Business Council is working to ensure the participating leaders are recognized for their influence on the industry, their years of commitment and the future leaders worldwide.