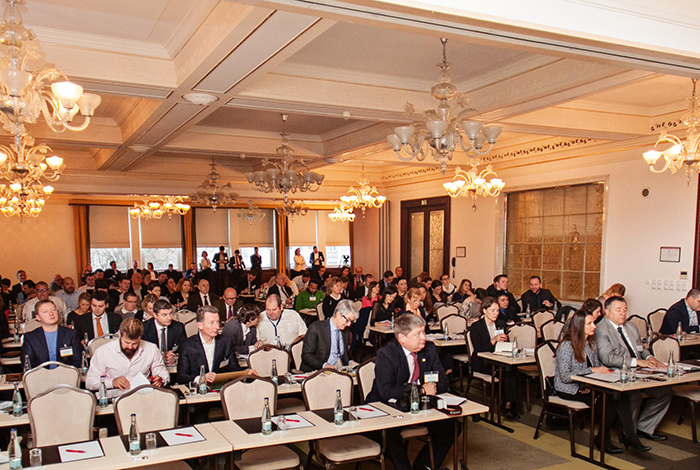 A Successful Culmination of Inspiration, Ideas & Networking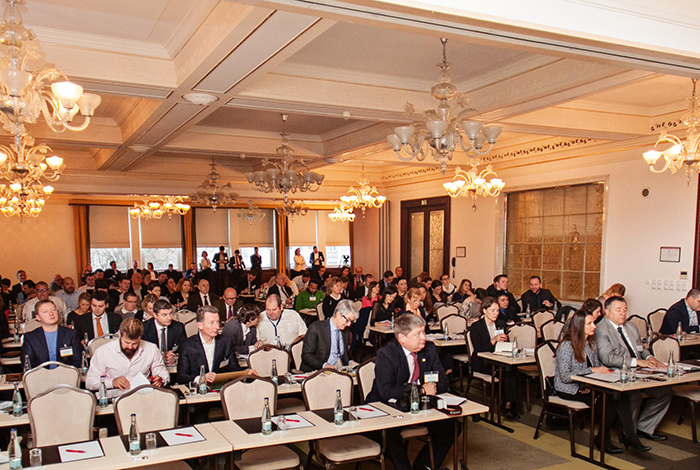 The Leaders in HORECA CEE & CIS took place on November 26th and 27th at the Hotel International Prague.
This summit organized by International Business Council gathered over 200 industry leaders ranging from CEO's and C-level F&B executives from the biggest Hotel a Restaurant chains, celebrity Chefs, Owners of the best Restaurants, Cafes, Interior Designers and Government Entities across the Europe. Notably known as the region's platform for business opportunities and converse issues that the industry and the community is facing, it has attracted companies that provide solutions to this highly targeted audience.
Summit highlights include the pre-arranged one-to-one meetings with the sponsors for more in-depth business negotiations and development, networking and interactive coffee breaks and lunches, showcase of products from the solution providers, controversial panel discussions, debates, presentations and hard talk interviews. Concluding the first day with Gala evening in an informal and relaxed atmosphere accompanied by live music and bartender show entertainment.
Sponsors took part featuring their products and solutions that promises the latest innovation for the HORECA industry. These included La Lorraine Bakery Group, Ardo, Coca-Cola Hellenic, Rougie, CEC UK, Steelite, Eternum, Revol and Evian-Badoit. Exclusive Gala dinner partners were Two Tales and Vino z Kobili, the Closing Reception Partner – Bernard Family Brewery. The products and solutions ranged from frozen bakery products, to fresh frozen vegetables, herbs and fruit, foie gras, tableware, and natural mineral water respectively. Coca-Cola was the Summit's "Lunch Sponsor" where delegates were able to enjoy their "meal with a Coke". The masquerade-themed Gala Dinner was a terrific end to the first day of the Summit, where the delegates were entertained by the "Aurora Party Band".
"Leaders in HORECA CEE & CIS is turning out to be a brand that the Central and Eastern European hotel and restaurant community wants to be associated with and take active part in. It is one platform where future projects are discussed and business strategies for the biggest firms are decided," stated Elena Jassim, CEO of International Business Council. "We are thankful for all the support we received and look forward to bringing more in depth and insightful business opportunities to the region, for instance our upcoming Leaders in Hospitality CEE & CIS and global hospitality awards that will take place in the end of the May 2016 in Vienna, gathering the global hotel professionals community and highlighting the crucial role the region plays in setting worldwide trends as well as promoting global cooperation."
Leaders in HORECA CEE & CIS received strong support from the Ministry of Regional development of the Czech Republic, Czech Chamber of Commerce, HOTREC, The World Association of Chefs' Societies, Czech Confederation of Commerce and Tourism, The United Nations Environment Programme and major hotel and restaurant professional Associations and Chambers from CEE & CIS Countries.
The broad spectrum of topics was notably highlighted at the event including the Consumer Trends in the Region, Food Waste Management, Success by Design, New Innovative Concepts in Food Service Industry or Creating Innovative Culinary Experience. The remarkable line-up of speakers included Jose Avillez, two Michelin star awarded chef and owner of the Belcanto Restaurant; Philip Mahoney, Vice President Food and Drink, Carlson Rezidor; Christian de Barrin, CEO of HOTREC, Hanna Nowak, Starbucks Regional Operations Director CEE, AmRest Coffee, and James Lomax representing the United Nations Environment Programme.
Following a fruitful Summit this year, International Business Council will always strive to promote global business opportunities, professional development and entrepreneurship by facilitating networking and open dialogue amongst global and regional leaders through a series of high level events that drive innovation and set international business agendas, as they are now set to organize the next Leaders in Hospitality CEE & CIS for 2016 which promises the highest quality and level of professionalism as ever.